Trainers


Yury Klimovitsky
, Master Trainer, founded PTI in 2003 after 20 years in physical education and sports training. Yury holds advanced degrees in sport training and physical education. Originally a sprinter with the Ukraine National Track and Field Team, Yury began his coaching career at the Olympic Training School in Ukraine as the Head Track and Field Coach. During his time there he was named Coach of the Year twice. Since moving to the U.S. in 1997, he has trained many people seeking improvements in general health and fitness as well as competitive athletes.
Yury is an energetic and outgoing trainer. His clients not only benefit from his extensive knowledge and keen observations but will also find their time with him to be educational. Yury's dedication to exercise excellence is what makes PTI stand a step above the rest.
Email:
info@personaltraininginternational.net
---
---

Personal Trainer and Wonderbarre Instructor
Svetlana Klimovitsky
spent her first days as a trainer helping Yury with some of the younger athletes on the Ukrainian National Track and Field Team. Once PTI opened she continued training, but this time catering to a wide spectrum of clients; from kids as young as 9 to seniors in their 90s. Svetlana's amazing observational skills and eye for detail mean you'll get the most out of each and every workout with her.
In her free time you can often find Svetlana tending to her indoor garden or her beautiful outdoor landscaping. Svetlana and Yury also love to travel both abroad and locally; they always try to find time to visit Arcadia National Park a few times a year. Svetlana graduated university with a BA.
Email:
info@personaltraininginternational.net
---
---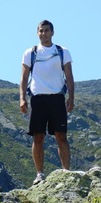 Adam,
is a high level soccer player and our all around go to guy for athletic conditioning and sports performance. Adam attended Wilbraham Monson Academy where he was part of the 2002 Class B New England soccer Championship. He also competed as a Division 1 and Divison 3 athlete where he was part of a two time NCAA Tournament Team and a NAC 2005 conference championship team. After College Adam played at a professional level for numerous teams in South and Central America.
When Adam's not on the soccer field he enjoys hiking with his dog and running numerous local races. Adam received his Bachelors degree in Nursing from Baystate College, which gives him the ability to train athletes in a safe environment while still achieving their major goals.
Email:
adam@personaltraininginternational.net
---
---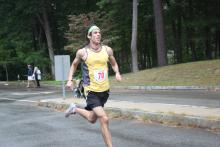 Joe Pike
is a USATF and USTFCCCA Certified Coach, and the Head Coach of Cross Country, Indoor and Outdoor Track & Field at Bedford High School. Since graduating from Boston University in 2009, he has been involved in coaching, and has found it to be a rewarding and successful experience, earning team titles, sportsmanship awards, and Coach of the Year recognition. He looks forward to a long career of developing athletes and helping them achieve their goals. While at BU, Joe was a 4-year member of the Indoor and Outdoor Track & Field Teams. His experience with multiple events in track is complemented by a multi-sport background, begun at an early age. He maintains an active and competitive lifestyle, often running races, and enjoys lifting weights, playing basketball, and bike riding. Joe is a music lover, and when not exercising, he finds playing guitar to be a great hobby.
Email:
joe@personaltraininginternational.net
---
---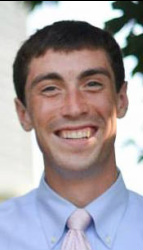 Sean Duncan
is the coordinator for our PTI Elite training program and is devoted to the development of athletes. Sean comes from a legacy of great coaching as he is the grandson of the late Donald Duncan (Weston HS), and great-nephew of Robert Duncan (Gardner HS); both inductees to the MIAA Track and Field Coaches Hall of Fame. Sean graduated from the University of Massachusetts Amherst with his B.S. in Sports Management in 2011. In 2015 he achieved the highest certification awarded by the USTFCCCA, receiving his Masters Endorsement as a Middle Distance Specialist.
Sean spent 3 years working with Littleton High School while the Tigers achieved 2 League Runner-up, 3 League Championship finishes, and over 18 School Records. Littleton athletes also experienced over 65 League All-Stars, 8 District Champions, 12 All-State Selections, and 4 National Qualifiers during that time. Sean spent the 2014-15 seasons as an assistant coach and director of operations for the teams at the University of Massachusetts Amherst. During his short stint at UMass he was a part of a culture shift that saw UMass athletes go from an 8th place team finish at the 2014 XC Conference Championships to a Runner-Up finish in 2015. While at UMass he was fortunate enough to work with School and Conference record holders, as well as both Junior National and NCAA Qualifiers.
Sean is outgoing, motivated, goal-oriented, and committed to helping his athletes reach their personal bests. He brings with him over 15 years of competitive running experience. Sean loves being active, enjoys the great outdoors, and is passionate about learning. He competes as a post-collegiate athlete, having run 2:23:39 at the 2015 Berlin Marathon and 8:46 in the 3000m Steeplechase. He was the 2013 USATF-NE Individual Champion for both the Cross Country and Road Racing Grand Prix and was selected as a finalist for the 2013 USATF-NE Athlete of the Year. Sean is also a Certified Track Official.
Email:
sean@personaltraininginternational.net
Twitter:
http://twitter.com/#!/duncsean
Facebook:
http://www.facebook.com/profile.php?id=699185572
Other:
FloTrack
---
---
Nicki McGachey,
personal trainer by day, webmaster and graphic design guru by night, enjoys livening up the PTI studio with her upbeat and fun disposition. Nicki holds certifications from the American Council on Exercise and TRX, and she brings with her over 15 years of athletic experience in distance running from the 5k to the marathon. Nicki has extensive biomechanical knowledge and specialized in working with people who have specific challenges or injury prevention needs.
Originally from Indiana, Nicki loves being outside and hiking with her toddler and husband. She also has many creative pursuits, and dabbles in painting and wood working. Nicki graduated with a BA from Anderson University.

Email: nickibarker1@gmail.com
---
---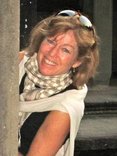 Meet
Paula Casey,
Personal Trainer and Wonderbarre Coordinator. Paula is Wonderbarre and AAFA certified in group exercise and water aerobics, and in 2013 she became a certified Barre Instructor from Exhale. She has over 17 years of experience in group class instruction. Paula's terrific at teaching core stability and balance, and she'll keep your workouts energized with tons of muscle toning moves.
Paula's a long time resident of Concord with three grown children. She enjoys traveling and has visited a number of amazing locations around the world. Paula is a graduate of Marist College in Poughkeepsie, NY.
Email:
wonderbarrepti@yahoo.com
---